Today we are making most relished and tempting French fries. We often have these in restaurants but you can very easily make them at our home. Lets start with the procedure of making French fries. Start with peeling and cutting the potatoes for making French fries. We have taken 4 big size potatoes. Drench the peeled potatoes in water. We have thoroughly rinsed the potatoes but always drench the peeled potatoes in water else they will turn black.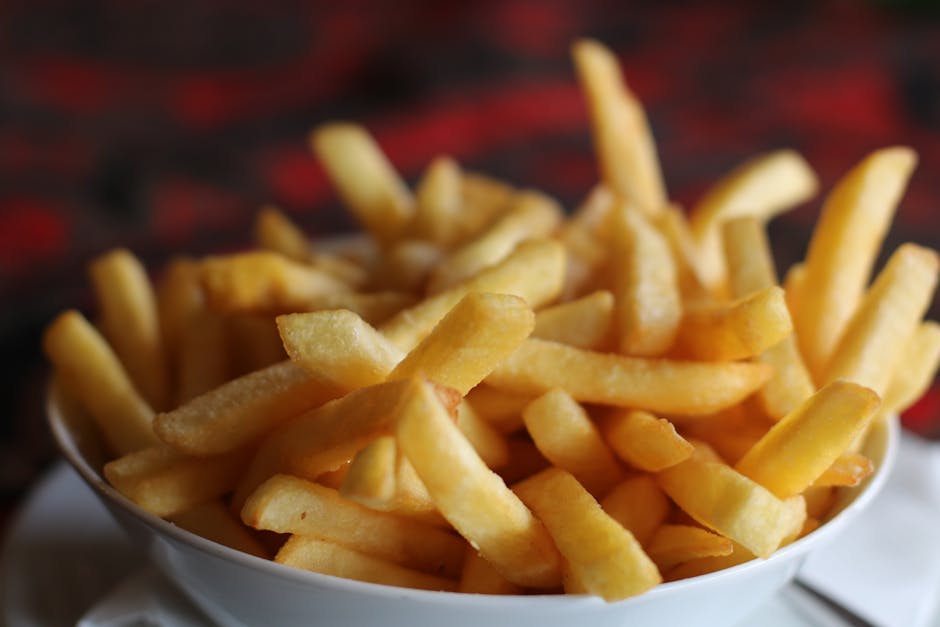 Now let us cut the potatoes. We are using a French fries maker. It gets convenient to cut the French fries in equal chunks. So, place a potato inside the maker. We usually take bigger size potatoes for making French fries and which are little old. Press it like this to cut the potato. We get equal chunks of French fries. Drench them again in water. Similarly cut all the potatoes. In case you don't have French fries then cut them with a knife. For this, cut the potato in thin chunks and then cut out thin French fries from it. So, like this you can cut the French fries manually with a knife as well. But cutting them with hands is a little time consuming. Drench them in water. Heat some water for boiling these chunks. For this, take some water in a vessel and turn on the flame. Add 1 tsp salt to the water. Let it simmer for a while. Cover the vessel so that it boils immediately. When you see a gentle boil in the water, drop the French fries into it. The boil in water will settle down after dropping the French fries to it but the water is still hot and the flame is kept high.
Cover again and let it simmer for 5 minutes. Just make them a little tender and soft. 5 minutes are over but there is no boil in the water. Check the fries. Make sure that they get little tender. Press them a little with your nails to check if they turned soft. Turn off the flame and drain them out from water in a colander. Now spread them over a cloth and dry them up. Wipe them thoroughly with the cloth. Transfer the French fries to a plate and place them in the freezer so that they cool down completely. This helps in making crispy French fries. Now place them in freezer for up to an hour to set and then fry.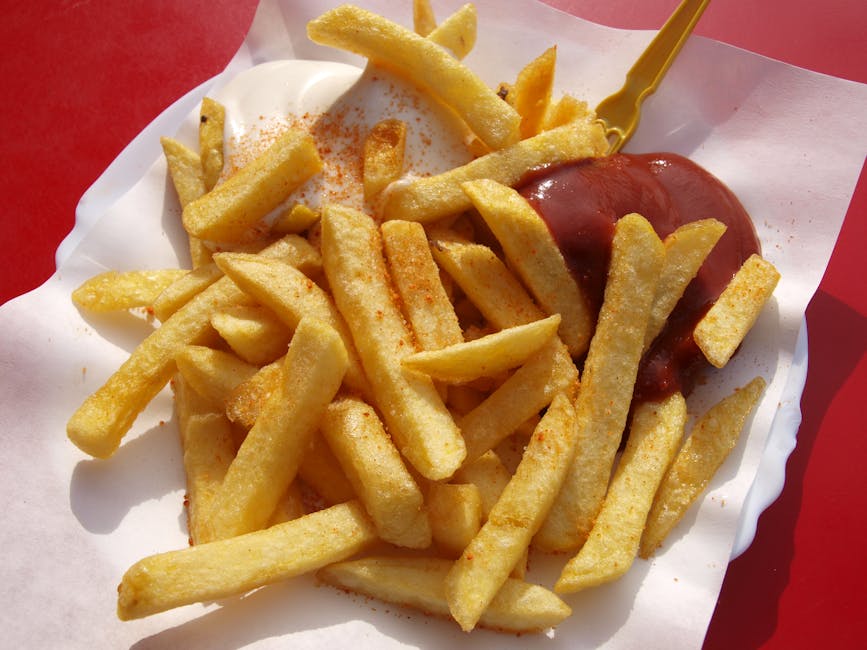 The French fries have turned little crispy and stiff now let us fry them. The oil is rightly hot. Now drop the French fries in oil to deep fry. So, place as many fries as possible in the wok at one time and fry on high flame till they get little brown. Drain out the French fries. We just need to fry them a little for now and will make them crispy later. Hold the ladle like this so that excess oil drains back to the wok. Drain out all the French fries and similarly fry the rest as well. Let the French fries cool down under fan for 15 to 20 minutes. The French fries have cooled down and now we will re-fry them till crispy. The oil is rightly heated in the wok. Now drop as many fries as possible in the wok at one time and fry till they get golden brown. Keep the flame high. Drain out the fried golden brown French fries in a sieve to remove extra oil in the bowl kept below.
Similarly fry rest of the French fries as well. No oil passed through the sieve in the bowl. Mouth drooling and crispy French fries are ready. We fried the fries till golden brown. Sprinkle some chaat masala over the Serve these tempting French fries with tomato ketchup or any other chutney as desired. Making French fries is really easy, just keep note of little things. While deep-frying French fries make sure that the oil is well heated and the flame kept high as well. Deep fry the French fries for a while and then drain them out. Keep them under a fan to cool down for half to 0.75 hours. After this, fry them again in sufficiently hot oil till golden brown. You will be able to make perfect French fries.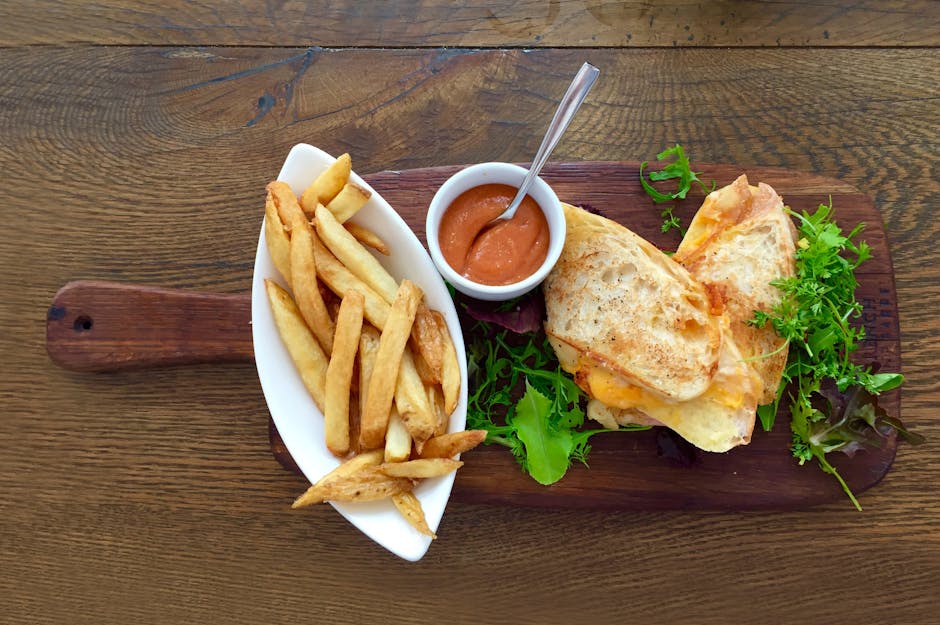 You can also store these french fries half cooked. After frying the fries a little, let them cool down for a while and fill them in a container. Then place them in freezer. Whenever you want to fry them, take the French fries out in a plate 1 to 1.5 hours prior cooking them This will help bring back the French fries to room temperature. After this fry the French fries similarly till they get golden brown and you'll get perfect French fries. Try making this recipe at your home and share your experiences with nishamadhulika.com See you soon with another delightful recipe. Do subscribe to my YouTube channel as well..
As found on Youtube